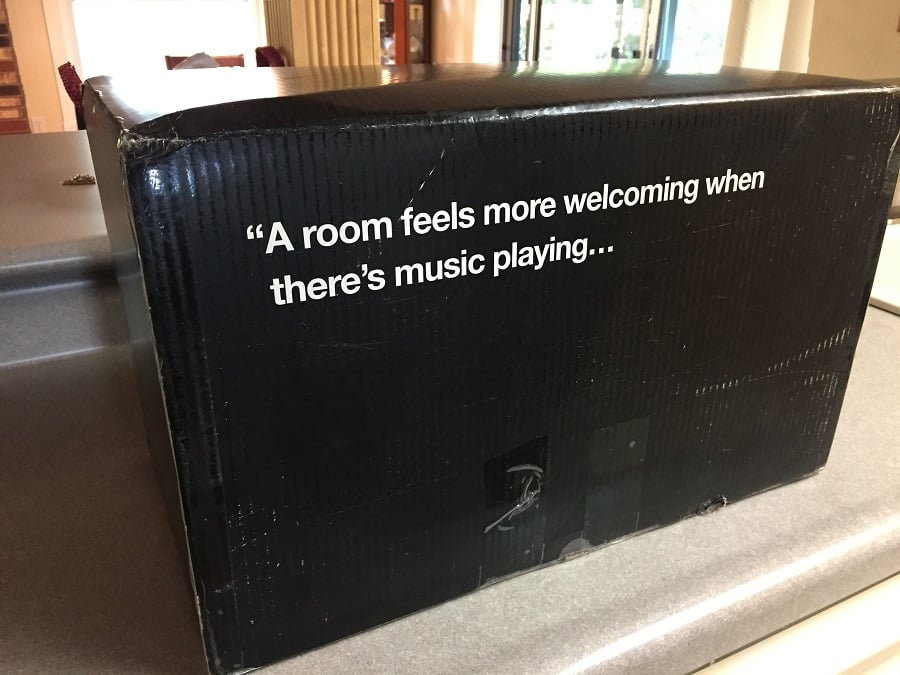 Sonos Play:5 Review
Audiophiles who are looking to add a music system that they can listen to throughout their entire home should check out the new Sonos Play:
The Play:5 is a convenient network speaker that allows you to listen to synced music, no matter where you are in your home. Before spending a load of money on a new professional speaker system, take a look at this Sonos Play:5 review if it is a better, and less expensive, option for your home.
Design
The Sonos Play:5 will allow users to set up an entire network of audio devices throughout multiple rooms. You will need to access the main program through a computer, and add different zones for each speaker you may have. Once you set it up, it is ready to go and can be controlled completely through your mobile phone. The free apps that are available give you full control over the entire system and will allow you to change tracks or volume, from any room in your home.
Even though this sounds great in theory, Sonos does have a minor quirk that is a bit confusing. Although it has all these great features included and Wi-Fi for convenience, the Play:5 will only directly work with other Sonos products. You can purchase a Sonos network bridge to work with other brands, however it will cost you more money. Although it is a bit frustrating to pay more money for an addition to your speaker system, the logic for why they do this makes sense. By having their specific SonosNet (the wireless system it runs), you truly get better sounding audio and you limit the sound inconsistencies you may have if you have multiple devices running on the same wireless network. So whether you decide to purchase all new Sonos products, or only the network bridge, the sound quality is worth it.
Price Disclaimer
With the aforementioned information in mind, the overall cost that you may pay for multiple Sonos products is still considerably less than having a professional come out and install a system throughout your entire home. Plus, once you have everything synced and working together, it is relatively simple to set up, even for the less tech-savvy. So if your going to be spending the money anyways, it may be best allocated through an entire Sonos system.
When it comes to the audio options that you can play through this system, the Play:5 will give you pretty much every outlet you would need. You can stream music from your computer or from online music services. Sonos allows you to play music from Napster, Sirius, Rhapsody and Spotify, which are really the most common online services available. We'll have to keep our eyes out to see if they add other music services but, with the combination of also using your computer library, this seems to be more than enough for now.
Performance
The sound quality of the Sonos Play:5 is quite good. The system has five speakers and a single woofer. Our tests showed that it played a variety of music, all with similar quality. The bass really excelled during heavy-hitting house music, but the treble was fantastic during classical. The Play:5 can handle a bevy of music genres, all while sounding regularly impressive.
If you already have Sonos products in your home, the Play:5 will be a great addition. However, for those who don't, it may be hard to imagine investing in a new Sonos product where you have to immediately buy another bridge accessory for it to work correctly. That said, if you choose to do so, you will be happy with your overall setup and it will still be considerably less than other complete home stereo options.