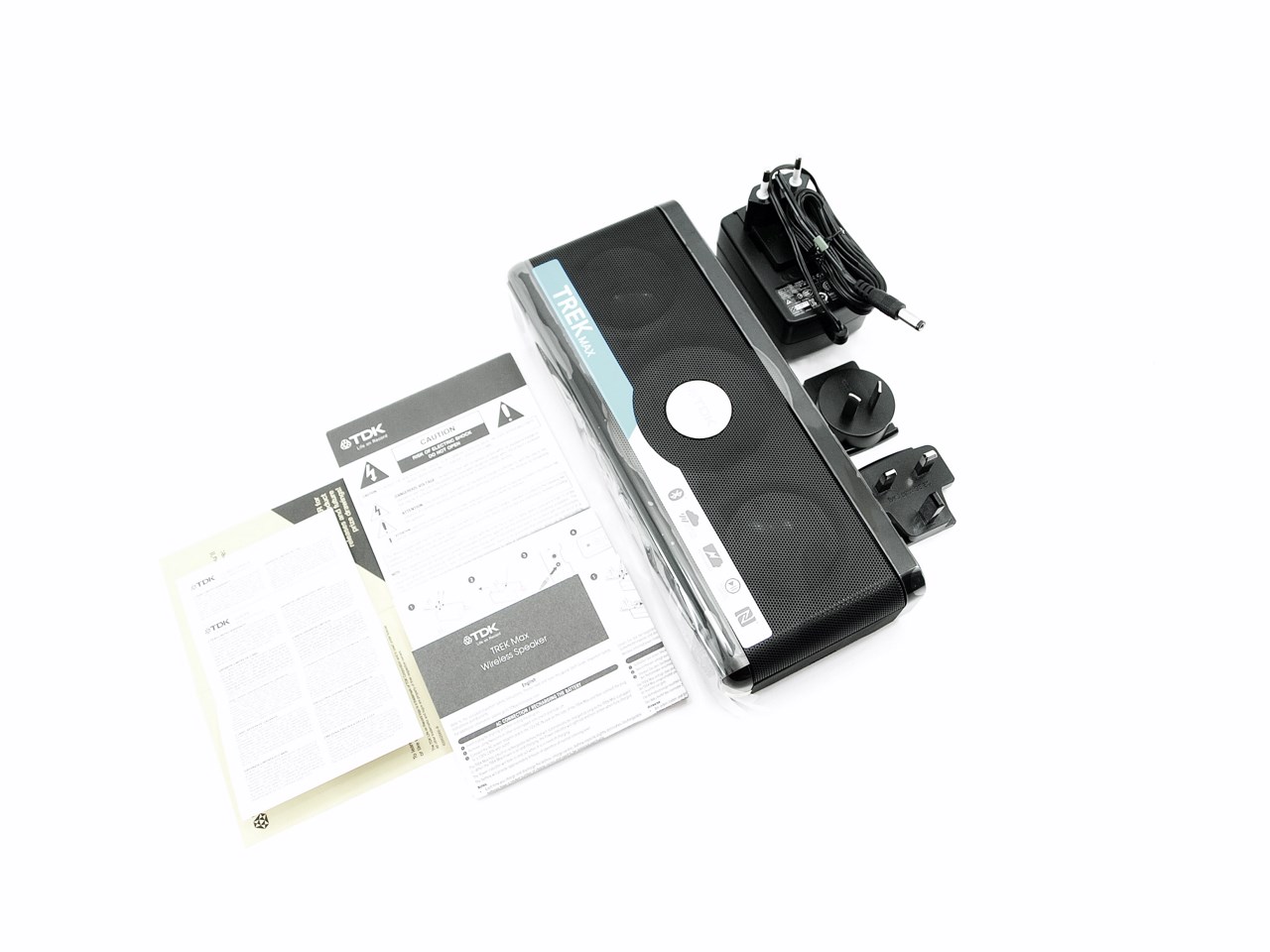 TDK A33 Review
Good sound quality matters to me when I am looking for a portable outdoor speaker. Recently I discovered the TDK A33 Weatherproof Speaker while at a summer pool party. I was completely amazed at the sound coming from this compact speaker. The sound coming from this speaker matches that of much larger speakers that I own.
In this TDK A33 review we will look at it's design, speaker performance and general pro's and con's.
Design
After receiving my own TDK A33 Weatherproof Speaker in the mail, I immediately began putting the speaker through its paces. Even with some challenging music from my collection the quality continued to amaze me.
The TDK Wireless Weatherproof Speaker has a fairly small form factor, measuring only 3.7″ by 9.5″ by 2″ (H x W x D). TDK offers a limited one-year US warranty. It comes packaged with an AC charging and power adapter, and user's manual.
I found the Bluetooth connectivity easy to use with both my smartphone and tablet. The speaker uses Bluetooth AAC technology to wirelessly stream music. The sound production was crisp and clean no matter what device I had connected.
The speaker also has a 3.5-millimeter auxiliary input which allowed me to connect my non-Bluetooth devices. Another amazing feature is the USB port that allows you to connect your iPod or iPhone for charging. I was able to make and answer phone calls while connected, using the built-in microphone. The speaker acts as a hands-free speakerphone when connected by Bluetooth to your phone.
Performance
I tried to keep in mind the size and portability of this speaker. For a speaker of its size, it can play at a high volume with little distortion. It also works well indoors, sending sound into other rooms at an enjoyable volume. The Bluetooth has a great range. I was able to stream from indoors to over 50 feet outdoors with no loss of connectivity.
Price Disclaimer
The TDK Wireless Weatherproof Speaker offers users great sound indoors or outdoors. The weatherproof design makes it perfect for poolside use or taking it to the beach without concern of damaging the unit.
Pros
Weather resistant
Rechargeable Battery
Bluetooth input, USB input and 3.5 mill auxiliary input
Small form factor
High quality sound
Battery Life
Cons
May vibrate on hard surfaces
No equalizer
No remote control
Even though the product description states six hours of battery life, I've been able to listen to over nine hours of music before charging. Battery life is determined by how much volume is used. Full volume produces about six hours of use. I would like a longer use time so I don't have to remember to charge it.
I'm completely satisfied with my TDK Wireless Weatherproof Speaker. It provides me with greater flexibility than most of the portable speakers I have used in the past. I can stream music while working and take or make calls without disconnecting my phone. In my opinion, the TDK A33 Weatherproof Speaker gives me the best overall quality of sound and flexibility of use.
All in all, for the price, this is an excellent speaker. This speaker offers the most flexibility of other small or portable speaker systems I have used in the past or currently own. TDK packs a lot of quality and sound into this device. To date, I have not been disappointed in this speaker. It is definitely a keeper.