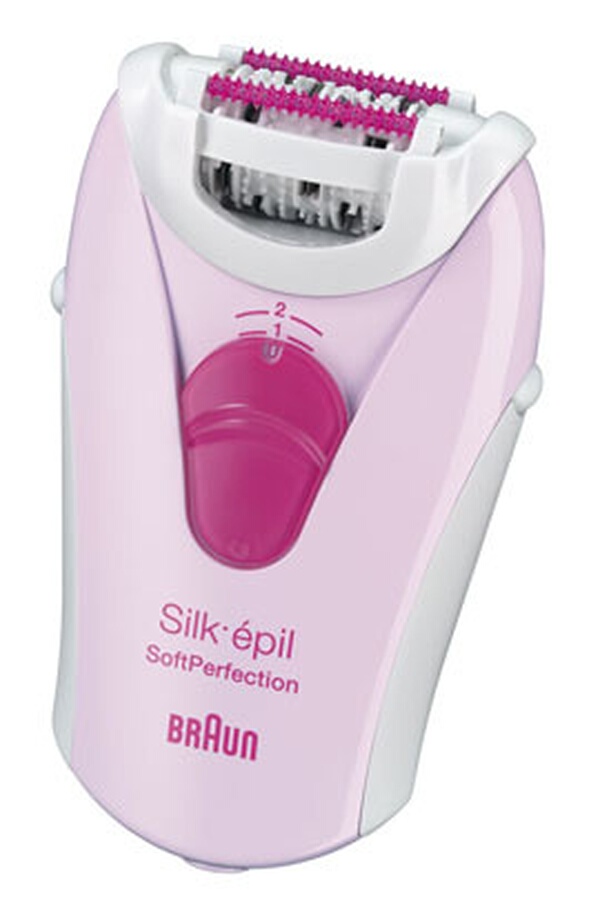 Silk-Epil Soft Perfection 3270
With the Braun Silk-epil Soft Perfection 3270, Braun has made an attempt at something quite radical as far as epilators are concerned – they've almost made it a comfortable experience!
Much like waxing, epilation has never been renowned as being the most comfortable hair removal method, and was tolerated largely only for its effectiveness. For years, the discomfort felt during the process was one that had to be endured, for the only other option was to simply not epilate, and shave instead.
All that is changing, however. Braun has implemented a number of features into their Braun Silk-epil Soft Perfection 3270 epilator which – whilst perhaps not enough to make using an epilator an experience one to look forward to – has still significantly decreased the level of discomfort you can expect to feel. They've also made what has resulted in a brilliant first-time epilator for those new to epilation.
The head on this particular model has less tweezers (20 in total) than some of the other epilators on the market. This obviously means it will remove a smaller area of hair at once, making epilation less painful. "Ridiculous", you may think, "that can only result in a longer epilation session!" Whilst that may be true to an extent, do not assume that this epilator is any less effective at removing as many hairs as possible with each stroke.
It has been designed with what Braun call "SoftLift tips". These are small tips on the epilation head responsible for lifting flat-lying hairs up on edge, to ensure that as many hairs are removed per stroke as is absolutely possible. This reduces the need to re-epilate an area that has already become sore, due to remaining hairs.
The second attractive feature of this epilator is the two massaging rollers. With one at either side of the epilation head, the area of skin being epilated will be massaged before and after the hairs are removed, which also helps to reduce the amount of pain you will feel.
Additionally, there is a shaver head attachment which can pre-trim hairs all over the body to the optimal length for hair removal, which increases effectiveness and decreases discomfort. Of course, it can also be used in any extra-sensitive areas you may simply wish not to bother using an epilator at all – such as under the arms or at the bikini line.